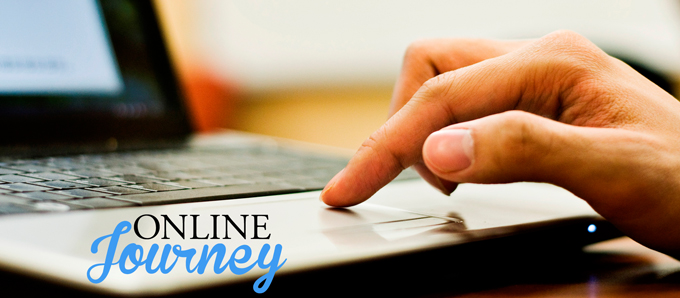 Keeping Company with Jesus: A 9-month spiritual formation online journey



The struggle of the Christian life is really a struggle to maintain the centrality of God in our day-to-day lives. What we need is a tool to assist us. The Journey is not about spiritual formation. It is a actual pathway that must be engaged and practiced to help bring about spiritual transformation in our lives.

The Journey is designed to help you:
Stay attentive to Christ's transforming presence in your life




Experience true change deep in your soul that goes beyond tweaking your behavior




Discover a way of living that is congruent with your deepest longings




Cultivate a life with God, a life that is not lived on the surface of things




Move from a professed faith to a practiced faith
Check out this article by Shauna Neiquist that describes what the Journey is all about...the tools you need to begin a new spiritual journey.
What are the benefits of such a Journey group?
When you subscribe to the Journey you will receive weekly instructions: Each week you will receive an e-handout. Each handout has four components: an instructional reading, suggested spiritual practice, reflection questions, and additional resources all designed to keep our hearts awakened and tuned to God's transformative presence in our lives.




Open to men and women. Its online approach makes it available to journey with others who might not be in close proximity with you.




Ongoing, anytime subscription.




Work at your own pace. You choose how much time you will invest each week.




Recommended for individuals, mentoring others, or groups (please individually subscribe and do not reproduce or forward e-handouts).
Where do I start?
Form a group. Growth and change happens best in community with others. It's perfect for small groups, so invite others to join you on this Journey!
Sign up. Your 9-month Journey can begin anytime. Click the "sign me up" link below to get started. PLEASE NOTE: Since your weekly assignments are automated to be sent according to the day you sign up, it is very important that you and your companions on the Journey sign up at the same time.

Be sure to add info@keepingcompanywithjesus.com as an approved email address so your weekly assignments don't go to your junk/spam folder.
Begin receiving your weekly assignments. Gather with your group and begin your Journey!
Cost: $35 one-time payment.


Refund policy
50% refund for up to 30 days. No refund after 30 days.