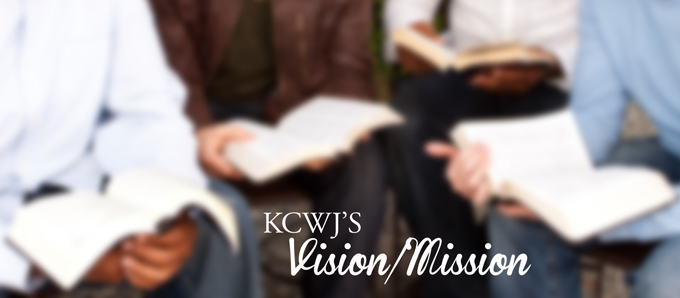 Our Vision: That every Christ follower might experience the abundant life Jesus promised through knowing and encountering Jesus himself.

We've made the Christian life about so many things: right methods, right doctrine, right behavior, right belief, principles for living, getting life fixed, rules, laws, and on and on it goes. Jesus did not come to give us a religion or a set of beliefs, or even a better way of living, he came to give us Himself.

Being a Christian has never been a matter of becoming a religious person but rather living with the awareness of Christ as an ever-present reality in our lives. There is so much more to being a disciple than believing and trusting Jesus from the onset; it is a life-long, interactive, an engaging way of living with Jesus himself that allows us to live with a very real sense of his nearness, availability and fathomless love. This is the confidence that grounds our lives and allows us to experience fullness of life as God intended and the abundant life Jesus died to give us.


Our Mission: To offer Christ followers a way of being with Jesus that brings about true spiritual transformation that is real and life-giving.

The part of our discipleship that makes it transformative is being with Jesus.

Christ's indwelling presence, made possible by his death on the cross, makes a life with God possible now. We receive the abundant life Jesus died to give us by learning to abide (stay at home; keep company) with Jesus in such a way that that the indwelling presence of Christ becomes the shaping influence in our lives. It means the abundant life Jesus talked about has nothing to do with mastering principle or polishing up on your behavior. It's not about "trying harder" through our own efforts to imitate Jesus or even live like him, relying on the power of self-help. It's about impartation, the life of Christ being released in us, as we learn to keep company with Jesus. In other words, the quality of discipleship that makes it transformative is simply being with Jesus.

So learning to keep company with Jesus is where we will spend our days. This is certainly not a life lived on the surface of things. Abundant living is really about discovering and responding to the deep place in our souls where God dwells and learning on continual basis stay attentive to the abundant life he is inviting us into.